Classic Family Game Night Ideas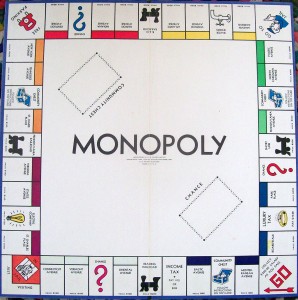 With the many great new games on the market, the classic board games sometimes get overlooked.  Why not plan on having a classic family game night and play just those games you loved playing as a kid?  Snacks can be served, and decorations used, that highlight these time tested games.  It won't matter which classic game you choose to play, the following snack and decorating ideas works great for all.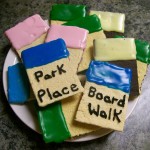 Serve Monopoly Tarts
Monopoly is one of the best selling games of all time and is easily recognized.  By placing a tray of Monopoly Tarts on the table, game night is instantly boosted. Players will love them, and, best of all, they are simple to make.  The assortment of 'tasty properties' is the perfect non-messy treat for a night filled with fun and games.  Whether playing Monopoly, or another classic game, they will for sure be winning picks.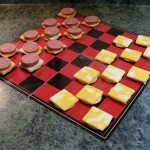 The Checkerboard Platter
Another quick and easy snack idea is a Checkerboard Platter.  An inexpensive checker board is purchased, and protectively covered, to use for serving treats.  This specialized tray can then be filled with different colored cheeses (to represent opposing checkers), or can be used to serve any array of various treats.  Placed on the game night refreshment table, the decorative plate adds a delightful touch to the occasion.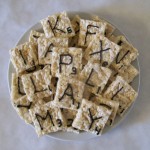 Scrabble Bites
Offering nothing but fun, Scrabble Bites highlights one of the most popular word games.  Like Monopoly Tarts, the square-shaped treats are easily recognized and will add charm to any game table.  Although ideal to serve if playing the classic game of Scrabble, these tempting tiles score points during any game that is played.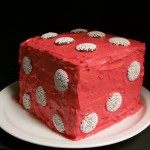 Bake the Cake to Die For
The decorative Cake to Die For makes a great centerpiece for the snack table.  It adds a pleasant and entertaining addition to keep the games rolling.  It doesn't matter if dice are being cast or not, the Cake to Die For offers an all-around interest and serves out delicious pieces of fun.
To complete the game night setting, black and red napkins (common checkerboard colors) are provided and spanned out.  If you have a 'Twister' board, this can be placed on the floor for added decoration (if not being played), or used as a table covering for either snacks or the playing of games.   Other decorations (besides the above themed foods) may include streamers made from play money, hanging fuzzy dice, or helium balloons weighted down with a vase filled with game pieces (like checkers or chess).
Planning a classic family game night is simple to do.  Most families have at least one or more of the classic games in their game closet.  It is only a matter of deciding on which night to gather around to play, and then preparing a few connecting treats and decorations.  The time spent together will be a memorable occasion and one which can be enjoyed again and again.
Feel free to follow me for additional family game night ideas and other future posts about fun and games.